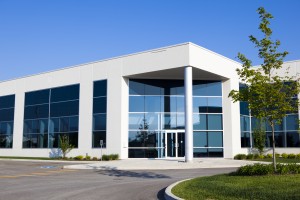 Whoa! Has you latest energy bill sent you running for the hills? Ever-increasing energy and operational costs can be a real burden for business owners and property managers. Fortunately, there are a variety of ways to reduce a building's energy use, including Demand Response Programs.
Reduce Long-Term Energy Use With Demand Response Program Participation
Demand response is a reduction in electricity usage by the end user in response to changes in the price of electricity or incentive payments. Here are five factors to consider before participating in a demand response program:
Building Performance is first on the list. Unfortunately, most commercial buildings perform well below their energy efficiency potential. So before you jump at the chance to participate in a demand response program, it is important to make sure your building and your HVAC system are in tip top shape. Conduct an energy audit to analyze the building's operating performance based on occupancy, weather, and activities.
Implementing an Existing Building Commissioning (EBCx) Program helps uncover low- and no-cost opportunities, making this one of the more cost-effective ways to reduce energy usage. Existing Building Commissioning resolves problems that occurred during design or construction and address problems that have developed throughout the building's lifetime due to operational and occupancy changes. It improves building efficiency, boosting overall building performance translating to energy savings.
Do you know how much energy your Critical Systems require? Critical systems are those that directly affect the safety of occupants and the protection of equipment: fire and life safety, cooling for data centers, etc. Once you know these energy requirements, you can better balance energy needs among systems.
Efficient Lighting Strategies are affordable to implement and can make a major difference! Just look at the sheer volume of lighting in your commercial building. Now imagine how much energy you could save if you upgraded to more energy efficient lighting technology. Also take a look at installing lighting controls, timers, zoning, and sensors.
Last, but certainly not least, is HVAC. Heating, ventilation, and air conditioning adjustments provide the biggest opportunity to meet demand response signals and reduce energy. Do you know your HVAC system's optimal set points? Widening the set point by just one degree can save as much as 10% of the energy used by the HVAC system. Also looking into connecting all the facilities' systems into a building automation system, as when systems are networked, it's easier and quicker to analyze data and make changes.
Look for the revised version of ASHRAE Handbook — HVAC Applications in 2015 for tool and guidelines on how to leverage your facility's systems during a demand response event.
Is a demand response program right for your commercial building? You must first test and verify that your facility is operating the way it was intended. And Crockett Facilities Services, Inc. (CFSI) can help!
Crockett Facilities Service, Inc.
The MSCA GreenSTAR qualified service technicians at Crockett Facilities Services know how to make a difference by improving the operating performance of your building. Our commercial service division helps building owner, facility professionals, and property managers preserve their building investment and improve their bottom line by optimizing the performance of their mechanical and HVAC equipment. We will keep your equipment operating at peak efficiency, reducing your energy costs and keeping your tenants comfortable and happy.
For over 13 years, we have helped both government and commercial facilities in Maryland, Northern Virginia and Washington, D.C. to run smoothly, safely, and reliably. Contact us today for a service quote for your commercial heating and cooling systems.
For more information on how we can partner with you to meet your energy-saving goals, please contact Crockett Facilities Services, your Northern Virginia HVAC company, by calling 301.262.2771, email sales@crockett-facilities.com, or submit a form for a service quote. Like us on Facebook; follow us on LinkedIn, Twitter, and Google+.
Sources:
Taking Charge of Demand Response FacilitiesNet.com