Careers
Our company is built on the foundation of quality people who are dedicated to contributing to our winning team. We are always looking for talented people who share our values and can further our success in the facilities maintenance services market. We are an Equal Opportunity / Affirmative Action Employer who is committed to hiring and retaining a diverse workforce.
Crockett Facilities Services, Inc. provides equal employment opportunity to all employees and applicants without regard to an individual's protected status: race/ethnicity, color, national origin, ancestry, sex/gender, gender identity/expression, sexual orientation, marital status, religion, creed, age, disability, genetic information, veteran status, or any other protected status.
Open Positions
Thank you for considering a career at Crockett Facilities Services.
We periodically have openings for various positions.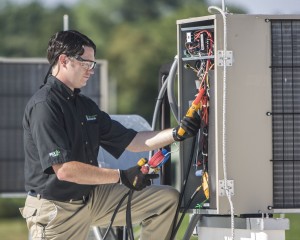 Project Managers
HVAC Technicians
Cleared Technicians
Mechanical Engineers
Maintenance Mechanics
Other Maintenance Positions
Licensed Stationary Engineers
Energy Engineers
LEED Accredited Professionals
Licensed Skilled Tradesmen
Estimators
Custodians/Cleaners/Janitors
Safety/Quality Control Specialists
Administrative and Management Personnel
To build a talent pool of potential candidates, we accept resumes for positions on an ongoing basis. We review resumes once job openings become available and only contact candidates who are selected for interviews.