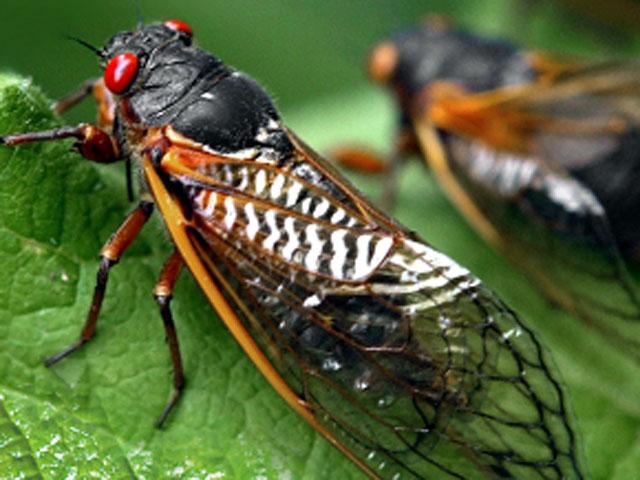 Are you ready for the Brood 2 cicada invasion? Every 17 years, millions of cicadas emerge from the ground to mate – and this is the year. There are 12 broods of 17-year cicadas. Brood 2, the offspring of cicadas last seen in 1996, are expected to arrive in Washington D.C., Maryland (most notably Calvert and Anne Arundel counties) and Virginia sometime this month, typically around mid-May when the ground warms up to 64°F. You'll know when they arrive – their mating call can be as loud as a lawnmower or jet engine!
The cicadas will only be around for about a month – while the bugs mate, lay eggs, and die – but during this time, the cicadas can be a real nuisance, negatively impacting the performance of your heating, ventilation and air conditioning (HVAC) system − most notably your cooling towers, evaporative condensers and air handling units. These annoying insects are often sucked into this equipment as they fly past the draft zone of the intake openings. They are also attracted by the loud noise from the fans and get sucked down in the pumps.
The resulting damage could include the following.
Cooling Towers & Evaporative Condensers:
Reduced airflow as a result of clogged cooling towers.
Reduced chiller efficiency due to clogged strainers and reduced flow rate.
Reduced heat transfer efficiency because of clogged heat exchangers and reduced flow rate.
Air Handling Units
Clogged internal filters.
Intake pathways inundated with insect debris.
Reduced internal air quality.
So start preparing now by taking HVAC preventive measures so your air conditioning equipment won't be clogged with dead cicadas. Preventative measures include:
Protect critical HVAC components by placing screens around the outside of cooling towers.
Clean strainers in the water piping of cooling towers.
Clear insect debris frequently.
Change filters frequently.
Schedule a service call before the cicadas arrive to ensure proper preventive maintenance practices are implemented to help prevent downtime and increase HVAC efficiency. To get a quote for commercial HVAC preventative maintenance service or to implement the above measures, contact Crockett Facilities Services Inc. (CFSI) by calling 202.600.2787 or email sales@crockett-facilities.com. We provide 24/7 commercial mechanical and HVAC services throughout Washington DC, Maryland, and Virginia. Our MSCA GreenSTAR certified service technicians will improve your HVAC performance and energy efficiency.
You can also follow CFSI on Facebook, LinkedIn, Twitter, and Google+.
Source:
The Cicadas Come to Washington DC, Maryland and Virginia Every 17 Years About.com Washington DC