Mobile Engineering Services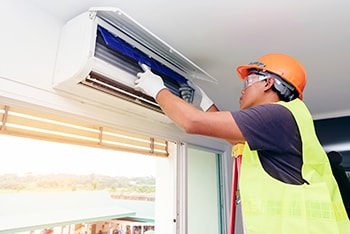 When a full-time on-site engineer is not warranted, our mobile engineer service program is designed to flex with our customer's needs and stay within budget. Our mobile engineers are qualified to perform general building inspections, basic building maintenance services and equipment repairs.
We realize that every building is different, with unique challenges, purposes and budgets. We work with our customers to create a customized mobile engineering program which will address the following services:
General inspections of building interior common areas and offices, identify and repair deficiencies
General exterior inspections to include fence and gate, parking lot lighting, loading docks, roof inspections, egress doors, emergency lighting, parking lot surface and striping
General plumbing inspections to include: sump pumps, restrooms, water booster pumps
Handyman and engineering services
Bulb, lamp and ballast replacement
Emergency generator and fire pump inspection and exercise
Mechanical equipment room tour and recorded equipment inspections
24/7/365 emergency response
Hardware repairs
Minor painting and patching, ceiling tile replacement
Monitor building automation systems and alarms
Monthly fire extinguisher inspections, emergency light testing, fire panel connectivity
Our services can be performed on a re-occurring or as-needed basis. Re-occurring services are a great proactive approach to general building maintenance designed to reduce maintenance related emergencies. Some of our customers prefer the as-needed approach and bundle multiple non-emergency maintenance request to increase labor productivity and reduce travel cost. Our goal is to help you choose the best approach for your facility.
Our mobile engineers are providing general building inspection services for distinguished clients in hundreds of buildings in the Washington Metropolitan Area.