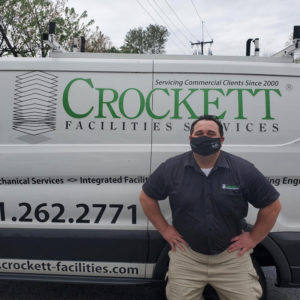 This week we want to shout out to Chuck, one of our Mobile Maintenance Mechanics for his incredible work and dedication to not only our company but the client as well.
Chuck epitomizes our core values and maintains the highest level of customer service by keeping strong, personal relationships with every client he interacts with. He is as dependable as they come; no matter what the weather or situation is, he will answer your call and be there to help you when you are in need.
Last month when a Tornado hit part of the DMV, Chuck was on vacation when he received an emergency call directly from the client. There was a flood in the building and he was the guy they knew they could call to fix the issue when no one else could. Instead of passing it on for someone else to handle, he took his own, personal time to take care of the building and mitigate the damages.
This will not come as a shock, but every one of Chuck's tenants knows him directly by name as if they had been friends for years. His actions serve as prime examples of giving your all to your work and leading by example.