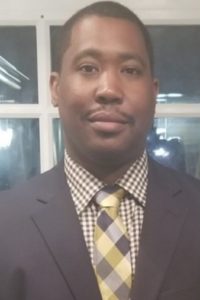 We would like to bring attention to Damonz this week for his exceptional work throughout his time here at Crockett and especially for his efforts early on in the pandemic.
Damonz is on our safety committee, so it was no surprise that he stepped up at the beginning of Covid-19 and ensured safety and cleanliness while working at a hotspot. He is always incredibly diligent on the job and takes meticulously detailed notes and videos to keep our customers and clients informed on the decisions and steps he takes to keep their buildings running safely and efficiently.
Aside from his work ethic and professionalism, Damonz is incredibly friendly with anyone he crosses paths with. He always carries himself with a great attitude and certainly sets a high bar for those within the industry.
Always eager to learn and do more, we are very excited to see Damonz grow and continue to be an excellent leader and example within the company. The sky is the limit for someone with his dedication and personality. Thank you for all you do, Damonz!