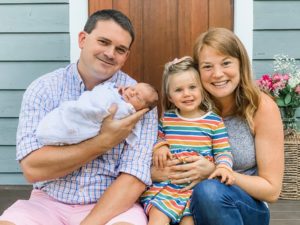 Help us welcome our newest member on the Crockett team: Patrick O'Keefe!
Patrick will be joining us as a Project Sales Account Manager! Patrick was an account manager for a global elevator service provider, and he looks forward to bringing the strategies of a larger company to the Crockett team with a focused approach on customer service and satisfaction. His work history has provided him with a vast knowledge of many different trades and connections to excel as a facilities services provider.
He is a proud father of two young daughters. Having a newborn and toddler occupies his time, but when able, he enjoys boating on the Severn River and playing a round of golf. Patrick also enjoys woodworking and carpentry and has built many custom pieces of furniture.
In just a week, Patrick has made several connections to inform past clients of the benefits of working with Crockett. We are incredibly excited to have Patrick as a part of our team and are eager to see his impact and growth as he continues to establish himself in the industry!