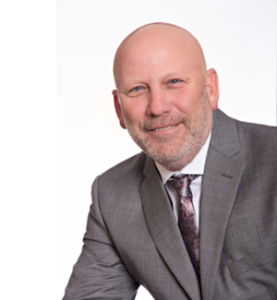 First and foremost, I want to thank all of the MCAMW Contractor and Associate Members for allowing me to serve as your MCAMW President this past year. It was truly an honor to represent our great organization, and it was certainly a highlight in my professional career.
It is encouraging to see many new faces actively participating in committees, funds, and the MCAMW Board of Directors. The new year welcomes Board of Director members Chris Kaufman of NAC Mechanical Services, Kevin Nichols of Limbach, Inc., and the 2020 MCAMW President Mike Miller of Kirlin Design Build.
I also want to extend my appreciation to outgoing board members Patrick Mercer, Siemens Industries, Inc., and Tim Kirlin, American Combustion Industries, Inc., for their service to the association.
It was a pleasure to work closely with the MCAMW Staff over this last year. Watching the team develop and collaborate to create successful new programs and energize existing programs has been inspiring. I am confident that this team will continue to produce programs and oversee initiatives that will advance the mechanical contracting industry.
This last year has also brought forth a recorded 10.2 million manhours, the association's highest total recorded manhours in history. The MCAMW launched the Capital Contractors Institute in February, which advanced the education of nearly 500 professionals in its first year. Our labor and management partners effectively and efficiently negotiated a three-year Collective Bargaining Agreement. Our student chapters at the University of Maryland and Virginia Tech have steadily increased membership and involvement in national education efforts. And, the association has actively engaged in grassroot advocacy efforts to shape the future of contracting law.
Before we said goodbye to 2019 and welcomed 2020, we were able to celebrate the accomplishments of the year with family and friends at the MCAMW Annual Holiday Party. This event also marked a significant moment in MCAMW history as Bob Emenecker, Jeanne Lee, and Chuck Noyes were inducted as Honorary Members of the association. Each one of these individuals has dedicated countless hours and energy to making this association one of the most elite associations in the nation. Thank you for all you have contributed to this association and its members.
Before I conclude my final speech as MCAMW President, I would like to encourage all members to continue to be involved in the programs and initiatives of the association. Events such as the membership meetings, networking events, and educational seminars will undoubtedly advance our workforce and provide a solid foundation for the future of the industry.
It's been an honor to serve as your MCAMW President, and I am sincerely appreciative of all the tools and lessons I have learned from this association and its members.
Mark Crockett, Crockett Facilities Services, Inc.
2019 MCA of Metropolitan Washington President