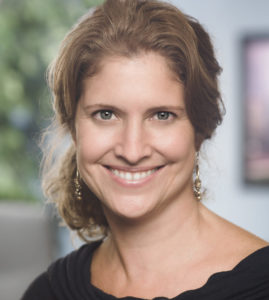 The Crockett Facilities Accounting Team brings over 65 years of valuable experience to the table and are committed to delivering exceptional customer service to our clients. Our team exemplifies our company's core values of respect, accountability, integrity, safety, and exceptional service (RAISE). Please take some time to get to know our amazing team: Kim, Dana, and Holly. Our business would come to a halt without them and we are so grateful that they are on board!
Kim Shoemaker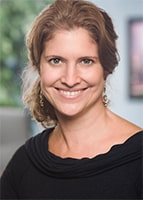 Kim has been in the construction/service accounting field since she was 19 and enjoys establishing policies and procedures. Before joining Crockett, Kim was at Sage Timberline as a consultant for over 17 years where she was exposed to a plethora of different companies and was given the opportunity to build new relationships on a daily basis. Kim admits she only left consulting because she loved the small, family business feel and was intrigued by the opportunity to have a large impact on the company growth and structure while working for Crockett's owners, Mark and Cindy!
Personally, Kim has been married the last 25 years and has two daughters: Allison and Sarah. She loves to be outdoors, specifically kayaking, paddle boarding, fishing, and hiking with her family. Also, when she is not at work, she enjoys cooking and spending quality time with her family and friends.
Dana Jones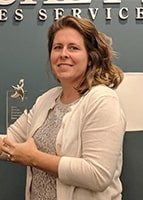 Dana has been working in the accounting field for the previous 20 years. She got her start as a teenager with a small family-run business where she learned that she really enjoys the togetherness that is felt when working for a small business. This realization led her to choose Crockett since she felt it placed an emphasis on honesty, integrity, and teamwork.
Dana is married with two children, and they just recently had the pleasure of moving back to the street she grew up on. Since the move, her family has spent the majority of their time on home improvements and just enjoying their new home. In their free time, they also enjoy going to the movies and spending time raising and teaching their new puppy!
Holly Boring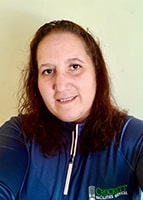 For the past 21 years, Holly has worked in the accounting field where she brings a wealth of knowledge given her 11 years in public and government accounting and 10 years in service and construction accounting. This upcoming August will mark 8 years with Crockett for Holly, and she has enjoyed working with many close team members and the comradery that has been built along the way.
Holly has been married for the last 12 years and has raised 4 fantastic children: Austin, Aidan, Xavier, and Juliana. Holly and her family enjoy spending quality time engaging in several outdoor activities such as camping, hiking, swimming, and sports. While they are home, they enjoy hanging out and spending time together, playing games, reading books, cooking, and baking…and of course eating the final products!