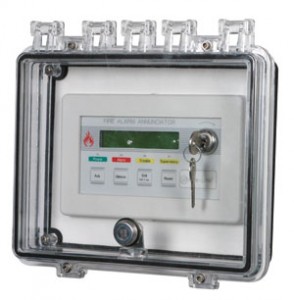 As a business owner, no matter the size of your business, you have one goal: profit. Now there are numerous factors that play into profitability. Some factors may be out of your control, however, others, such as budget, are completely within your grasp. This is why it is important to make every dollar count.
HVAC, Lighting, and other Winter Energy Efficiency  Tips to Lower Utility Costs
One of the easiest areas to cut back and save money is with your HVAC system. You may be surprised at just how much a few simple tasks can save you this winter.
Set your office thermostat to 68 degrees during working hours. Set the thermostat to 55 degrees after hours. You can save as much as 5% for every degree you lower heat in the 60-degree to 70-degree range.
Install a programmable thermostat to control the temperature when the office is closed to save on heating costs. At CFSI, we have locking covers over the thermostats so employees cannot change the temperature settings.
Consider installing ceiling fans to help circulate warm air. The fan will pull warm air away from the ceiling and push it back down.
Whenever possible, buy new ENERGY STAR heating and ventilation units. They are as much as 30% more efficient than older units. In fact, look for the ENERGY STAR label on every product you buy.
Conduct an ASHRAE Level 1 energy audit to identify to qualify and quantify how the building energy systems are performing now, how that performance can be improved.
Evaluate your lighting situation. Nearly 70% of light bulb sockets in the U.S. still contain inefficient light bulbs. The right lighting can save up to 15% on your lighting bill. Consider switching out inefficient bulbs with ENERGY STAR certified LED light bulbs.
Set energy-saving features on your office equipment and put them into sleep or "power-down" mode whenever possible. A simple thing such as turning off equipment and computers at night and on the weekends could turn into savings as much as $44/computer/year.
Ensure all insulation – walls, ceiling, and insulation around pipes –is sufficient. A little insulation can go a long way.
Keep HVAC evaporator coils clean and free of ice build-up and check oil and refrigerant levels with regularly-scheduled maintenance.
Regular inspections and preventive HVAC maintenance can greatly improve the energy efficiency and performance of your office and your bottom line.
At Crockett Facilities Services, Inc. (CFSI), our MSCA GreenSTAR qualified technicians can evaluate your HVAC and mechanical equipment in your commercial office buildings to recommend how to optimize performance and reduce energy consumption. Since 2000, our customers have trusted us to run their commercial buildings, high profile government buildings and mission critical data centers, giving them peace of mind. Start the New Year off right by signing an annual HVAC preventive maintenance agreement, saving you energy costs and avoiding last minute, costly repairs. Contact us for a cost quote.
For more Winter Energy Efficiency Tips for Businesses, please contact Crockett Facilities Services by calling 301.262.2771 or email us at sales@crockett-facilities.com. Like us on Facebook; follow us on LinkedIn, Twitter, and Google+.
Source:
Cold Weather Energy Saving Tips for Businesses Consumer Energy Center