On our January 17th blog, Preparing for the Presidential Inauguration, we shared how Tony Long, Crockett Facilities Services Project Manager, and his staff spent months preparing the government Wilson Building in DC for the Presidential Inauguration. As a follow-up, we asked Tony how he survived the big day as his staff resumes a normal schedule of managing the building operations and maintenance of the Wilson Building.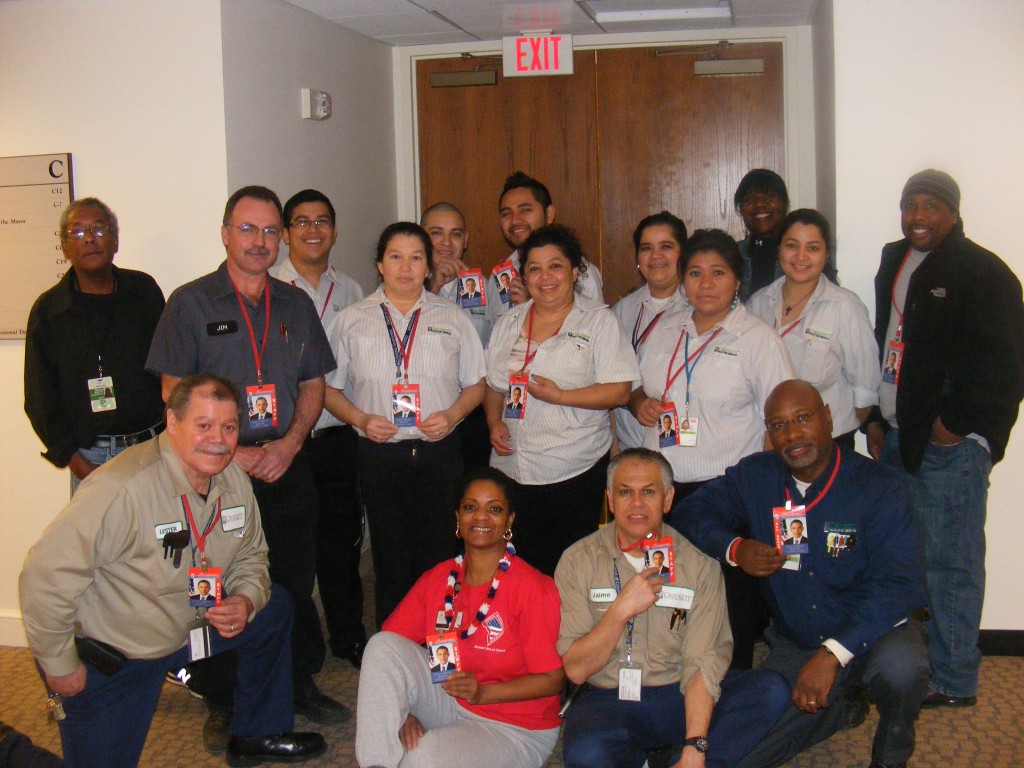 Did you have to accommodate any special requests during inauguration day?
"No. However, before the day of the inauguration, in addition to maintaining our normal operations, we responded to numerous requests from our government agency customers, such as helping new council members move in, office changes, technological upgrades, and helping prepare the Mayor's reviewing stand."
Did anything unexpected occur during the events on inauguration day in your building?
"Not really. The circuit breakers had to be reset a few times because of overloading from all the extra refrigerators and coffee pots that were brought in for the social gatherings. All our subcontractors were on-site ready to respond if needed, but thank goodness everything ran smoothly."
What was the most challenging about preparing for the inauguration?
"Security was very high – much higher than the inauguration four years ago. We had to plan ahead to make sure that our subcontractors would be in our building first thing in the morning. Because of the street closures, they took the subway and arrived in DC at 5am as planned. However, the security plans changed, and the street was not opened up by security until 8am. "
What did you do to make sure you were there on time on inauguration day?
"We wanted to be proactive and avoid any last minute issues, so we decided the best course of action was for our staff to sleep overnight in our building on Sunday night. We set up cots for our beds and were ready to go first thing in the morning on Monday."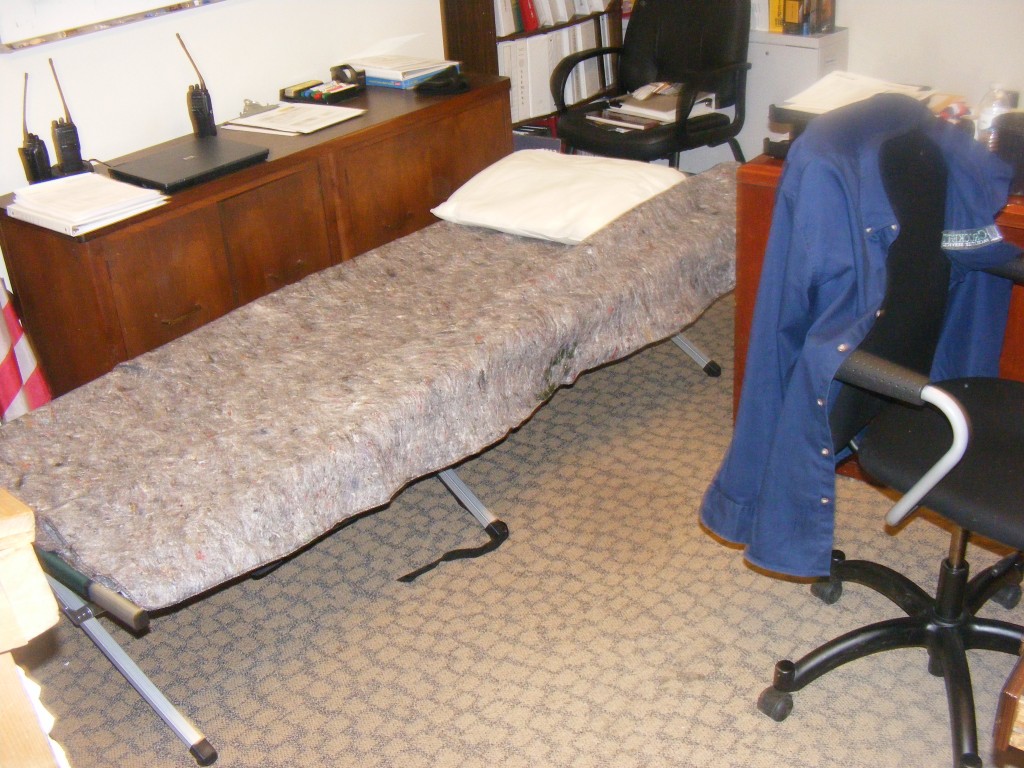 What was it like working on inauguration day?
"It was a little tense and stressful – my main concern was making sure the subcontractors could get through security early in the morning to be on stand-by in the Wilson building if needed. Our goal is to provide the best service possible to our clients and making sure that all their needs are met. We were honored to provide our services to help facilitate the receptions for the guests of the Mayor and the council members."
What came up that you didn't' expect?
"I knew security would be tight but didn't anticipate that it was going to be even tighter than it was four years ago."
What would you do differently next time?
"I would do exactly the same thing – plan ahead and remain flexible to take care of any unanticipated requests."
What post inauguration activities are you involved with?
"We are helping with the dismounting of the equipment that was used in the Mayor's reviewing stand. The exit lights, baseboard heaters, light fixtures, circuit breaker panels, transformers, etc. are all being stored in our building to be used for the next inauguration."
Anything else you'd like to share….
"Glad it's over!" We are grateful for the appreciation we received for our services from Alyssa of the DC Department of General Services (DGS). Here are a few excerpts from the thank you she sent to me."
"…this HUGE thank you is for the several months of planning for this event….Every step of the way, every request, big or small, complex, simple, or bizarre, Tony and the crew (Jaime, Lester, & Angela) were there to assist, execute, or be proactive with ideas of their own….And they all did it all with a smile, tending to the needs of our government agency customers as they hosted citizens of the city for this historic 2nd Inauguration of President Barack H. Obama. We appreciate the manner in which the team serviced the needs of the entire building…Know that several verbal compliments have been received (and continue) from tenants and other government officials present yesterday. This positive acknowledgement from the Mayor's office and others would not have been possible without the Crockett team that serves the Wilson Building!"
For more information about The Wilson Building and facilities operations and maintenance services, please contact Crockett Facilities Services – a commercial mechanical contractor and HVAC service provider with government contracts in Maryland, Virginia, the District of Columbia, New Hampshire, Pennsylvania, Florida, Georgia and South Carolina. Contact us at 301.262.2771 or sales@crockett-facilities.com. We're in this Building Together!
Like us on Facebook; follow us on LinkedIn, Twitter, and Google+
Tags: building operations DC, presidential inauguration, Wilson Building