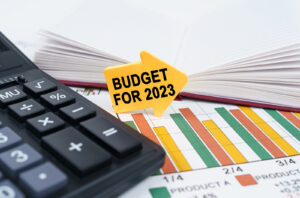 Before you finalize your 2023 Fiscal Budget, remember to plan for facility upkeep, including any known system upgrades and major repairs, along with your normal, ongoing MRO allocation. Facility maintenance budgets shouldn't be considered part of the "Emergency Fund," and planning ahead for preventative upgrades or major repairs can help spread out costs. A professional service company like Crockett Facility Services can help with budgeting for major expenses because they will have experience with your systems and can develop a plan for major overhauls.
The best way to save money and prevent downtime is with a facility service contract. This helps you budget for upkeep with standard monthly payments throughout the year. Crockett's flexible facilities services programs lower energy costs, reduce subcontract management, extend the life of building assets, reduce administrative costs and provide single source accountability.
How does a facility service contact work? The key is preventive maintenance, which is included in Crockett's facilities services program. In the event a repair or replacement is needed, preventive maintenance will put you ahead of the curve, giving you early warnings of potential problems, while there is time to source and acquire new systems or components, and include the expense in an upcoming budget. No one likes making decisions under the pressure of an emergency, and a facility service contract helps avoid that scenario.
What if significant repairs ARE needed? Inflation and supply chain challenges have greatly increased the cost of replacement parts, and some manufacturers increase prices monthly. A sudden, unexpected need for parts can place a heavy burden on your operations budget. Crockett's preventive maintenance technicians will help you prepare, working closely with your team to plan for the cost of upkeep and repairs.
Contact Crockett Facilities Services now to learn more about our flexible facilities services plan and how we can help you in the new year.