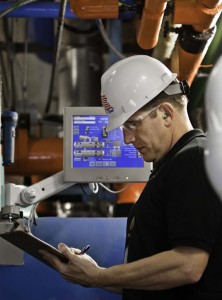 With the intent to "Go Green" and reduce their carbon footprint more and more property managers and building owners are working to curtail CO2 emissions and decrease energy consumption with the help of Building Automation Systems (BAS). Today, integration is the name of the game, along with taking a holistic approach to ensure all components in a building's mechanical and electrical systems are working together to greater efficiency.
Integrating Many Components into a Building Automation Systems (BAS)
A wide range of components that had previously been managed separately are being brought together, including security, HVAC, lighting, window treatments, security systems, elevators, etc. All systems need to be able to communicate with each other across software protocols and languages. A property manager or building owner needs to have instant access to a single dashboard to review each component's performance and energy statistics. The integrated BAS also needs to record analytics and trends to identify where improvements can be made.
Unlike other trends, integrated building automation systems is here to stay and will continue to gain momentum as companies experience the increased energy savings from these systems. Additional benefits include:
The elimination of redundant systems. When components are handled individually, redundant systems are bound to occur. Eliminating redundancy also ties into the trend of environmental responsibility.
Increased occupant comfort. With every component now linked, comfort can be better managed, as well.
With most companies looking for both energy savings and financial savings, building automation systems will continue to grow in popularity. And it is not just commercial office buildings where integration is taking place. Building automation and advanced HVAC controls are becoming more popular with schools, healthcare facilities, hotels and retail.
Before you jump at the opportunity to reap the benefits of building automation, it is important to find an HVAC contractor capable of meeting your needs. The increasing technology and rapidly developing marketplace require a contractor with specialized skills that cover not only HVAC, but also lighting, access control, and more. Your HVAC contractor needs to understand all functions of a building management system (BMS), as well as IT infrastructure, IP networks, energy management calculations, and how external factors affect building performance.
In layman's terms, you have to find the right HVAC contractor for the job. Those contractors who fully understand building automation are able to improve their clients' overall energy efficiency and so much more.
Crockett Facilities Services, Inc. Can Assist Your Building Automation Needs
Crockett Facilities Services, Inc. (CFSI) will evaluate the performance of your Energy Management Control Systems (EMCS) and Building Automation Systems (BAS) to identify and implement both operational improvements and energy efficiency measures. We re-tune sensor and actuator calibration, HVAC scheduling and temperature/pressure set points to obtain maximum system efficiency.
To learn more about how Crockett Facilities Services, Inc. can assist your and Building Automation efforts, please contact CFSI at 202.600.2787 or sales@crockett-facilities.com. Even if you have an in-house maintenance or engineering team, we can supplement your maintenance needs with our comprehensive heating, ventilation, and cooling (HVAC), custodial, energy management, and data center cooling services.
Like us on Facebook; follow us on LinkedIn, Twitter, and Google+ and follow our weekly blogs.
Source:
Opportunities in Building Automation, ACHR News